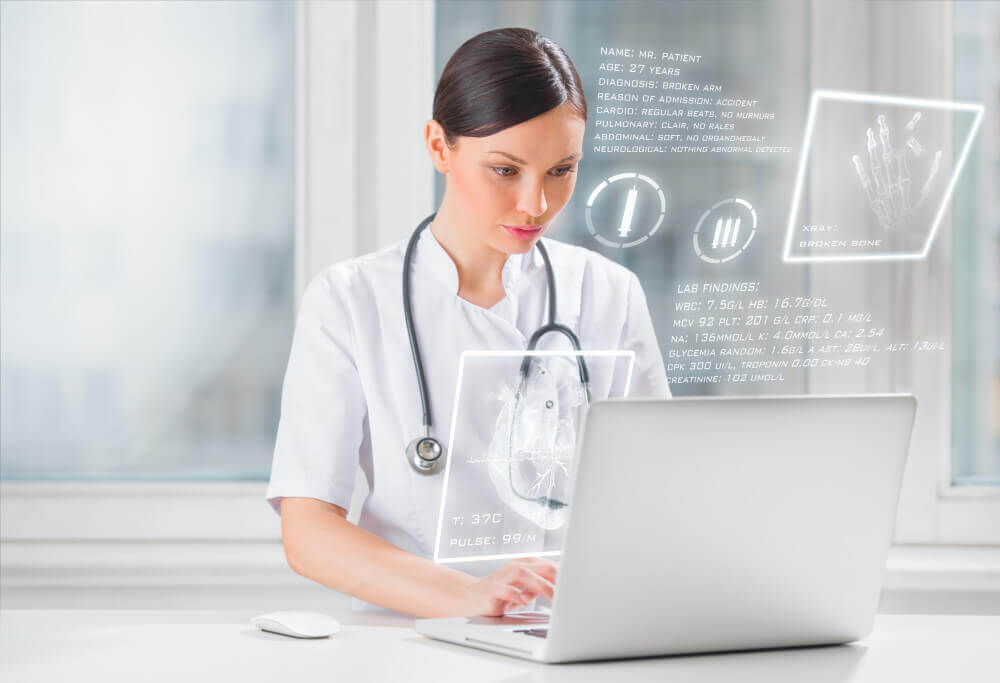 If you are someone who routinely deals with medical images, you are likely to be familiar with the term DICOM. DICOM, which is short for Digital Imaging and Communications in Medicine, is a standardized imaging format that was developed by the American College of Radiology in conjunction with the National Electrical Manufacturer's Association. The DICOM format ensures that medical images conform to high quality standards, which allow for accurate diagnosis and interpretation. Radiology departments in all healthcare facilities have specialized software available that allows them to view, edit, and even reconstruct medical images when required.
Technological advancements have allowed physicians to obtain high standard DICOM images and maximize the amount of information they can extract from a medical image. The focus of research today has shifted to finding solutions that would speed up the workflow between acquiring an image and applying it to patient management. In this regard, one area that has seen great progress is medical image sharing.
What is medical image sharing and how is it different from sharing other files?
DICOM sharing or medical image sharing refers to the ability to pass on (or share) medical images that are in the DICOM format. Sharing can be done between different physicians and departments in the same healthcare facility. In addition to that, it is also possible to share medical images outside the facility with consultants or patients.
DICOM images cannot be shared as you would other files. Sharing a batch of snapshots in the JPEG format or Word documents is a fairly simple process. You can either send them as an email attachment or copy them to a pen drive or an external hard disk and hand that over to the desired recipient. Nowadays, there are several other apps through which you can compress and share files. Sharing documents and standard images is usually a straight forward process because most devices, such as laptops, desktops, mobile phones, and tablets, have built-in software to view and edit these files. DICOM images, however, cannot be viewed by standard image viewers. You need special software that can recognize and process these high quality images for you to view. Moreover, DICOM image files occupy a lot of space due to their high resolution and quality, which limits the methods for medical image sharing.
Why is the ability to remotely share DICOM images important?
Remote medical image sharing is essential for today's healthcare processes. It is the basis of filmless radiography. DICOM image sharing is useful in the following contexts:
Referral to specialist care: After acquiring preliminary medical imaging, general practitioners may refer the patient to a specialist for appropriate management. In such cases, the specialist would need to view the medical images that were acquired. In such circumstances, remote sharing of the medical images would allow the specialist to view them easily and make treatment decisions accordingly.

Transfer of primary care: When the patient shifts from one geographical location to another, they need to change their primary healthcare providers. On receiving such patients, healthcare centers need to obtain their previous medical records, which includes any medical images that might have been acquired.

Patient ownership: Due to the free availability of information today, patients are more aware of health issues than ever before. They prefer to have a greater say in their medical care. The Radiological Society of North America decided in 2009 that patients should be allowed to own their medical imaging histories and launched the "Image Share" project with this goal in mind. DICOM image sharing with patients also reduces the burden of storage and backup on the healthcare facility.

Dissemination of information: Physicians may need to use case-specific DICOM medical images for teaching purposes or for documenting unique cases. In this context, it would be necessary to share images for the purpose of presentations or publications. DICOM images shared for these purposes need not have the highest possible resolution. Thus, sharing can be done after converting the DICOM image into formats that are easier to store and share (such as JPEG, PNG, or TIFF).
How to share DICOM images?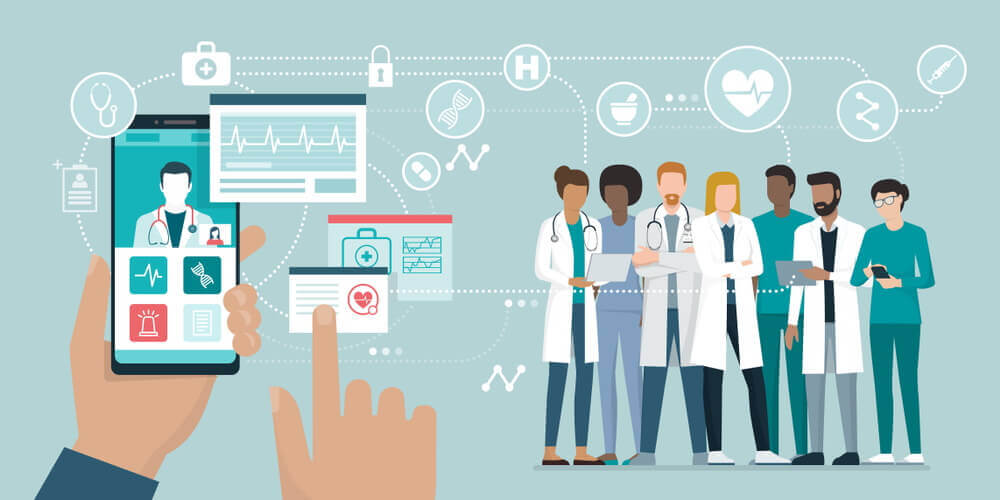 DICOM medical images are usually stored in a PACS server (Picture Archiving and Communications System). This is a standalone database with a large volume of storage space. The PACS server is usually located inside the healthcare facility, in the same area where the images are being acquired. DICOM files that need to be shared must be copied from the PACS server to some form of portable data storage device. The conventional method has been
DICOM-based CDs and DVDs
The most common portable storage devices that have been used for the past decade are compact discs (CDs) and digital versatile discs (DVDs). The DICOM images are usually copied from the PACS to CDs and DVDs, which are then given to the patient. Such DICOM CDs and DVDs not only contain the medical images, but also patient data and image characteristics.

How to view DICOM images from CD or DVD
In order to view medical images from the DICOM CD or DVD, special DICOM CD viewer software is required. When a DICOM CD is created, most healthcare centers include DICOM CD viewer free software on the disc itself. The viewer usually has an "Autorun" option, so when the CD is inserted into the CD drive of a computer, the DICOM viewer automatically opens up the medical images. Sometimes, the CD may not contain the actual DICOM software, but may provide users with an internet link, through which they can download the required application prior to viewing the image.
The problem with CD based sharing of DICOM files
Costs: Burning individual CDs or DVDs for each patient comes with its burden of costs. The cost of purchasing blank CDs and DVDs, the cost of DICOM CD burner software, and the DICOM software price must be considered. If the CD is not immediately written and given to the patient in person, the cost of delivering the CD to the patient must also be taken into account.

Data Loss: CDs and DVDs are physical objects that can easily be lost or misplaced. They can also get damaged. A CD that has been run too often gets scratches that ruin it. CDs may also be write-protected, which prevents patients from copying their medical images to their own computers. While this does protect privacy and confidentiality, it makes it impossible to create backups of important imaging files.
Cloud PACS and Online DICOM Viewer

Upload DICOM images and clinical documents to PostDICOM servers. Store, view, collaborate, and share your medical imaging files.
The solution: Cloud based medical image sharing
'Cloud' is the new buzzword on the tech scene today. Cloud computing allows users to harness the Internet's resources for a variety of functions, ranging from storage to executing various programs, including medical image sharing apps. The functionality of cloud computing is available 'on demand,' so resources are not consumed unless when used. With regards to medical images, cloud computing offers the following solutions:
Primary storage of images
One main drawback of the traditional standalone PACS server is its rigid storage capacity. On one hand, busy radiology centers may struggle to store medical images in PACS servers if they have limited space. On the other hand, centers with low volumes of medical images may not want to invest in extra PACS storage if they are not going to use it optimally. Cloud-based PACS offers a convenient solution to both problems. Since images can be stored directly via the internet on an as needed basis, upfront investment is minimal and the storage space can be expanded when required.

Back-up of medical images
With a standalone PACS servers, most healthcare facilities need to invest in expensive back-up software and storage in order to mitigate the risk of data loss in case there is a system failure. With cloud-based storage, however, all existing medical images can be backed up and archived at nominal additional costs. Cloud-based PACS is the long-term solution for archiving medical images.

Viewing DICOM images
Cloud-based DICOM viewers enable users to access DICOM images without installing special software on their devices. Cloud-based DICOM viewers are usually 'zero footprint'. This means that the device you use to view medical images will not be affected by the viewer. This offers several advantages:
You do not need to install specific software or plugins since everything you need is right there on the internet.

Desktop DICOM viewers may require rigid system specifications in terms of processor speed, RAM capacity, and screen resolution. However, almost any device can work with cloud-based viewers.

Most standalone DICOM viewers are compatible with only one particular type of operating system, either Windows or Mac OS. Zero footprint viewers, however, work through the internet browser (such as Chrome, Firefox, or Safari) and, therefore, do not require a specific kind of OS.

With desktop viewers, periodic updates or maintenance is required, which can be inconvenient for the user. This does not occur with cloud-based viewers.

When medical images are stored and viewed directly from the cloud, they can be live streamed, just like a video on YouTube. This saves time and helps improve the workflow. It's different for desktop viewers, where the image has to be loaded from the PACS or CD and then viewed.
How does cloud computing benefit medical image sharing?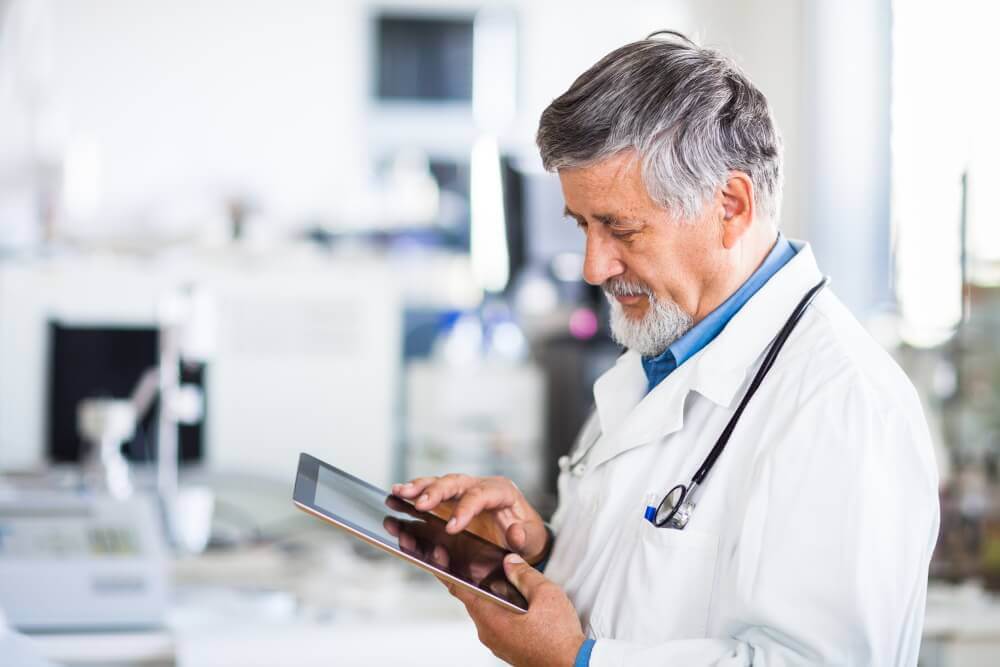 Cloud computing has several advantages over the traditional method of DICOM image sharing:
Greater accessibility: Since the images are stored in the cloud, they can be accessed from any device by any physician at any time. The physician or specialist need not be physically present in the healthcare facility, and multiple physicians can view the images at the same time to collaborate on management strategies.

Lower costs: Cloud computing saves on the different costs associated with sharing medical images via CDs. Cloud computing also eliminates the need for physical hardware, which means that there is more room available for other equipment.

Security and safety: Sharing medical images through cloud computing is done through secure servers, similar to the kind used for online banking. This makes it a more secure method of sharing as compared to CDs, which can easily be lost or stolen. Only people with authorized credentials are allowed to access images through cloud based medical image sharing.
PostDICOM's Cloud PACS—Sharing medical images doesn't get better than this!
PostDICOM offers two advanced cloud-based solutions that make medical image sharing simple and convenient.
PostDICOM's online DICOM viewer is an HTML5, zero footprint, lossless viewer. The viewer has features that are comparable with leading desktop standalone viewers. It supports multimodality images, including CT, MRI, ultrasound, and PET scans. It allows fusion of images from two modalities. It has all the basic image-enhancing tools and even allows for advanced editing using 3D reconstruction, multiplanar reconstruction, and maximum and minimum intensity projections. PostDICOM's online viewer supports not only DICOM files, but also clinical document formats, which include PDF, JPEG, and AVI files. Once you register with PostDICOM, you can try the viewer free of charge!
PostDICOM also offers a state-of-the-art cloud-based PACS solution, which can be expanded as needed up to 10 TB at nominal costs. PostDICOM's Cloud PACS server allows you to store DICOM images, and create a disaster backup and recovery plan. It enables integration with other electronic records, like the Hospital Information System and Radiology Information System. PostDICOM's Cloud PACS provides three levels of security to DICOM data: sessions and data transfer security, encryption, and password protection for each account. This ensures that patient privacy and confidentiality is maintained at all times.