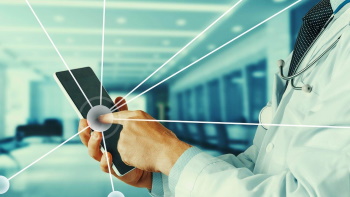 Along with rapid strides being made in the field of nuclear medicine, medical imaging technology is also progressing by leaps and bounds. PACS or Picture Archiving and Communication System is a type of medical imaging technology that is essential for any medical establishment, be it private practice or a tertiary referral hospital. A comprehensive PACS solution is spread over a wide gamut, ranging from interfacing with gamma cameras and converting proprietary data to DICOM, to advanced image processing for nuclear cardiology, PET-CT/SPECT-CT fusion, brain analysis, etc.
By making use of cutting edge technology, the cloud based Picture Archiving Communication Systems not only help match performance in real time, they also support multiple monitors on client computers. An added advantage is that they support all major computer platforms for clients including Windows (32-bit and 64-bit) 10, 8, 7 Vista and XP, Mac, and mobile devices such as iOS and Android. With a PAC system in place, a client can expect to have a full workstation and functionality on all devices.
Cloud based Picture Archiving Communication Systems for Nuclear Medicine offer hosting and maintenance of DICOM images and clinical documents. Other features include:
Comprehensive PET-CT/SPECT-CT fusion functions including 2D/3D SUV, triangulation, size measurement, gamma adjustment, etc.

Nuclear cardiology processing, quantification, and structured reporting.

General nuclear medicine imaging processing (MUGA, Renal gall bladder, SPECT, etc.)

PET cardiology quantification analysis

Special image display protocols for each image type with color lookup tables

SPECT and PET brain quantification

CD publishing with fusion software burnt in

DICOM gateways for interfacing with Non DICOM gamma cameras and nuclear medicine workstations and translating proprietary image data to DICOM 3.0 data
Advantages of a cloud based PACS solution for Nuclear Medicine:
They are available in a variety of configurations

It offer healthcare personnel maximum scalability and flexibility by virtue of ready adaptability to the size and workflow of any facility

Reliable, efficient, and cost effective solution

Hassle free means of accessing, storing, and distributing digital radiology images from various modalities

Authorized professionals can benefit from a secure, web based viewing access to patients' images, irrespective of location

Intelligent storage and image distribution

Puts an end to filing and lost image issues

Enhanced workflow and efficiency

Money Saver-Existing IT infrastructure can be leveraged to minimize costs

Works on consumer grade broadband connection for workstations or 4G for mobile devices
In conclusion, if what you require is a reliable, efficient, and cost effective solution to host and maintain your DICOM images and clinical documents, look no further than PostDICOM for Nuclear Medicine.
We offer you cloud-based Picture Archiving Communication System services that are easy on the pocket and won't burn a hole in it. Our services are low maintenance, collaboration friendly, and accessible. So, get in touch with us and let us provide you with a one stop solution in keeping with your budget and operational needs!
Cloud PACS and Online DICOM Viewer

Upload DICOM images and clinical documents to PostDICOM servers. Store, view, collaborate, and share your medical imaging files.